Holstein Flowers - Gerbera specialist
Growing gerberas has been our great passion for years. We are happy to tell you everything about our beautiful company Holstein Flowers!
Gerbera in our DNA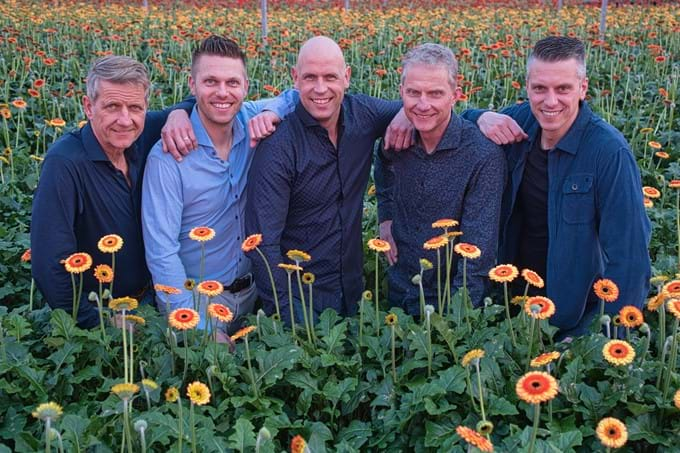 Holstein Flowers is a close and strong family business. The love for the gerbera has been deeply embedded in our DNA for years. In 1946 father Henk van Holstein started as a breeder. One by one, his sons joined the company. In 1974 they started growing gerberas. The third generation has now also joined the management. With almost 11 hectares spread over our two locations, Holstein Flowers has become one of the largest gerbera growers in the world. A company where advanced technology goes hand in hand with craftsmanship and years of experience.
Grower and breeder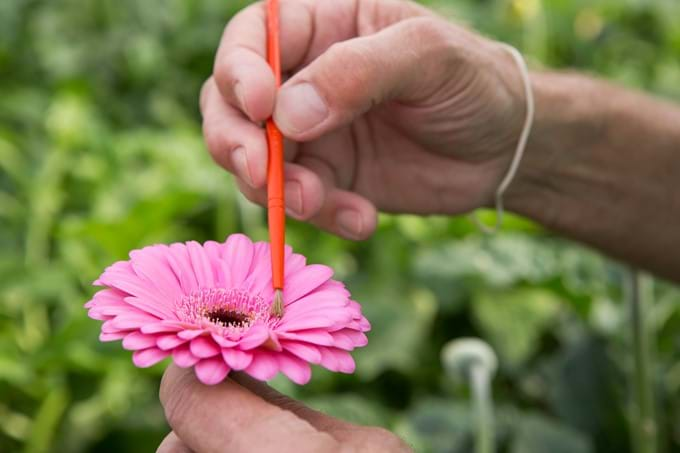 Holstein Flowers is not only a gerbera grower but also a breeder. That means that we develop and propagate new gerbera varieties ourselves. True eye catchers with surprising shapes, sizes, colours or improved quality. More than 85% of our varieties comes from our own breeding. We test new varieties extensively on vase life, colour, firmness and shape. Because only the best gerbera varieties deserve a place in our collection! 
Wide gerbera assortment
With more than 140 gerbera varieties, our assortment is exceptionally wide. From the well-known classic germinis and large-flowered gerberas to our exclusive collections: the spherical Gerponi's, playful Gerspiders and tiny Germicro's. These are the highlights of our assortment! Gerberas with wonderful shapes and special colour combinations that you can't stop looking at.
Want to know how your gerberas will last longer? View our tips at the bottom of the page!

Tailor-made solutions
Because every customer has different needs, we deliver tailor-made solutions. Our gerberas are available in various packaging, mixes and quantities. But our service does not stop there. We want to be a partner that thinks along, provides support and cooperates. For example, by offering sales support and providing inspiring presentations at the wholesaler. Whatever your wishes are, we deliver tailor-made solutions in quality and service. Our customers can choose from a variety of packaging: from box to bucket and from diamond packaging to aquabox. With our packagings, your gerberas are not only well protected during transport but they are a real eye-catcher at your point of sale.
Focus on sustainable cultivation
As market leader, Holstein Flowers follows the market developments closely. We also focuse on developments in sustainability. We are committed to producing our cheerful and colourful gerberas as sustainably as possible. We do this in various ways: from LED lighting to solar panels and from geothermal heat to biological crop protection. This attention for the environment is natural for us. After all, the gerbera is one of Mother Nature's wonderful creations!
Cooperation
Dutch floriculture has grown thanks to collaboration and knowledge sharing. At Holstein Flowers we feel the same way. That is why we participate in multiple partnerships.
Floral Fundamentals
is a platform where growers, suppliers and top florists come together to exchange knowledge and inspiration. Top floral designers from all over the world come to the Netherlands several times a year to make wonderful arrangements, meet each other and exchange knowledge. They are the ambassadors of our product. Their work appears in an inspiring online magazine: Fusion Flowers. In addition, Floral Fundamentals gives impressive shows with our products at leading trade fairs. It is a wonderful advertisement for both florists and growers.
Coloured by Gerbera
is a gerbera promotion collective with the aim of promoting gerberas internationally to florists, retailers and wholesalers. Coloured by Gerbera is formed by Dutch growers and breeders who guarantee the most beautiful gerberas every day. The website is full of inspiration with beautiful visual material in various themes.
Premium Flowers
Premium Flowers is a cooperation between leading Dutch floricultural growers of various types of cut flowers. Delivering exceptional quality makes each individual participant the best of its kind. We work closely together in the areas of sales, marketing and communication. As Premium Flowers, we create more awareness with our final customer, the florist.
Floral Fundamentals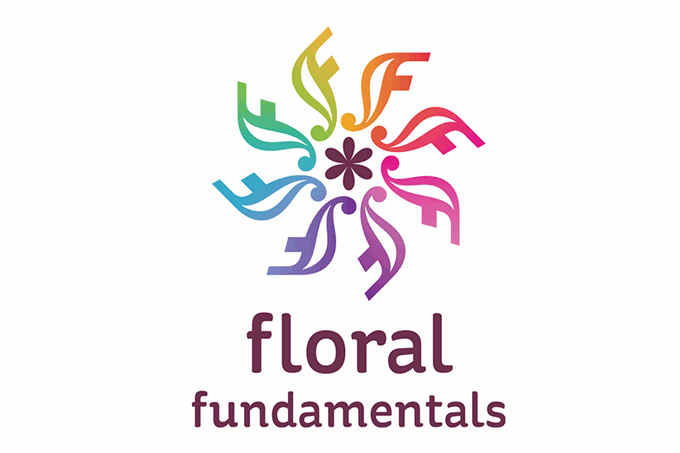 Coloured By Gerbera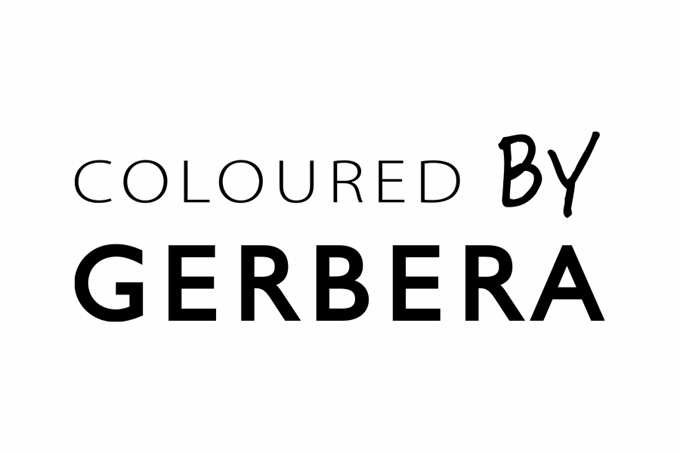 Premium Flowers
Care tips
How can you enjoy your gerberas for as long as possible?
Use a clean vase (clean with chlorine, not detergent). Fill this with approximately 10 cm of water. Cut the stems with a sharp knife. Add a few drops of chlorine to the water. Use cut flower food for a mixed bouquet. When arranging, take into account the growing of gerberas in the vase. Make sure the water level is not too high: the stems can rot. Keep the gerberas away from draft, heat, sun and the fruit bowl. Change the water regularly and then cut the stems diagonally again.